THE HIGH COST OF EXCLUSION
Companies with diverse teams are more creative, more innovative, and more profitable. Yet, there's still a huge diversity problem in many industries, especially in tech. Black, Latina, and Native American women make up only 4% of computing degree recipients nationally and a similar share of the tech workforce despite being 16% of the general population. That's not nearly enough, not by a long shot. This lack of representation is costly for women, companies, and the entire sector. The Reboot Representation Tech Coalition is helping tech companies do better by working to close the gender gap.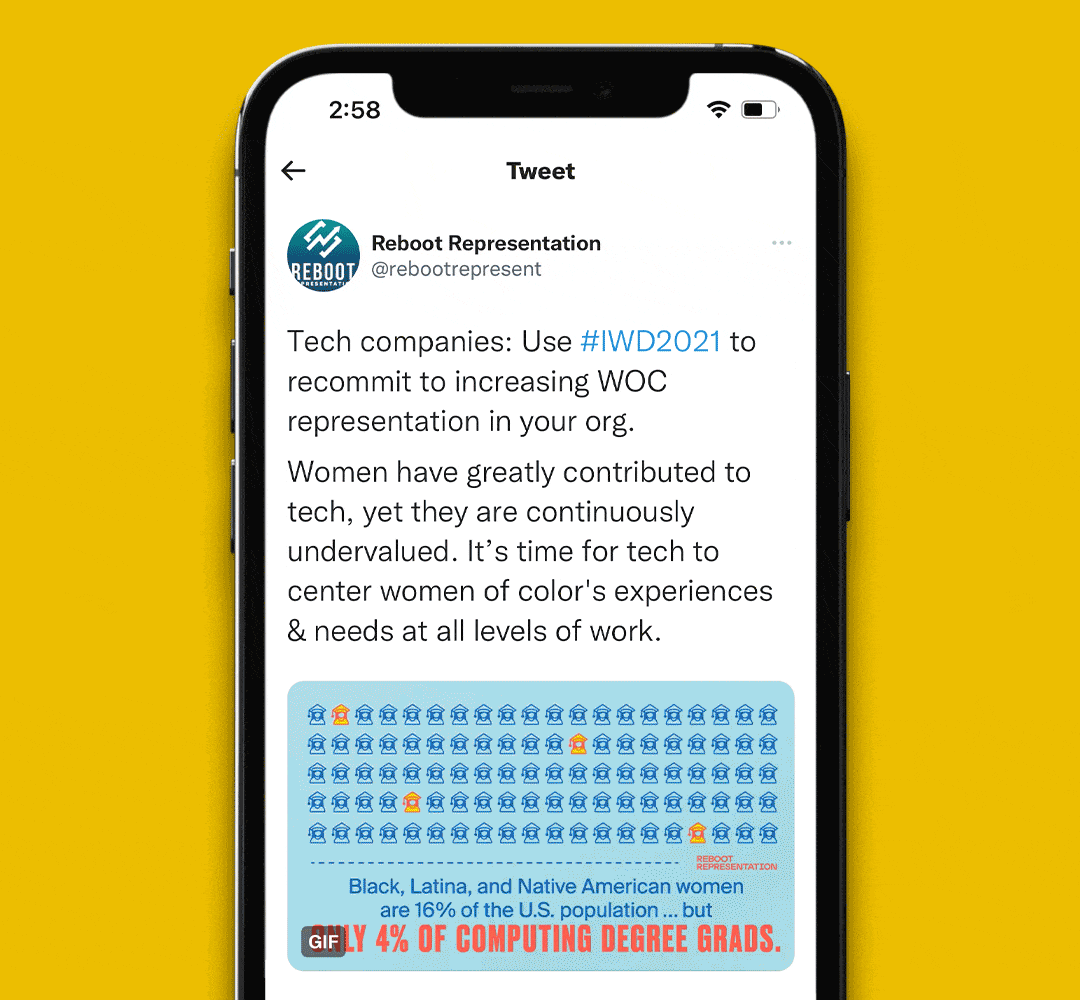 Approach
Reboot Representation is a coalition of leading technology companies that are pooling philanthropic resources to double the number of Black, Latina, and Native American women graduating with computing degrees by 2025. They came to us with a clear goal and actionable recommendations for companies in the tech sector looking to build inclusive teams. What they needed was a voice and a plan for projecting that voice into the world. Together, we developed a clear voice rooted in advocacy and action, one that was authentic, inclusive, and willing to agitate and demand better from their colleagues in the tech industry. We further supported the organization by developing an internal and external communications strategy, crafting messaging, and identifying speaking opportunities. Simultaneously, we helped energize coalition members with online and offline communications. While tech has made promises in the past to prioritize diversity, Reboot Representation has provided a roadmap for doing so.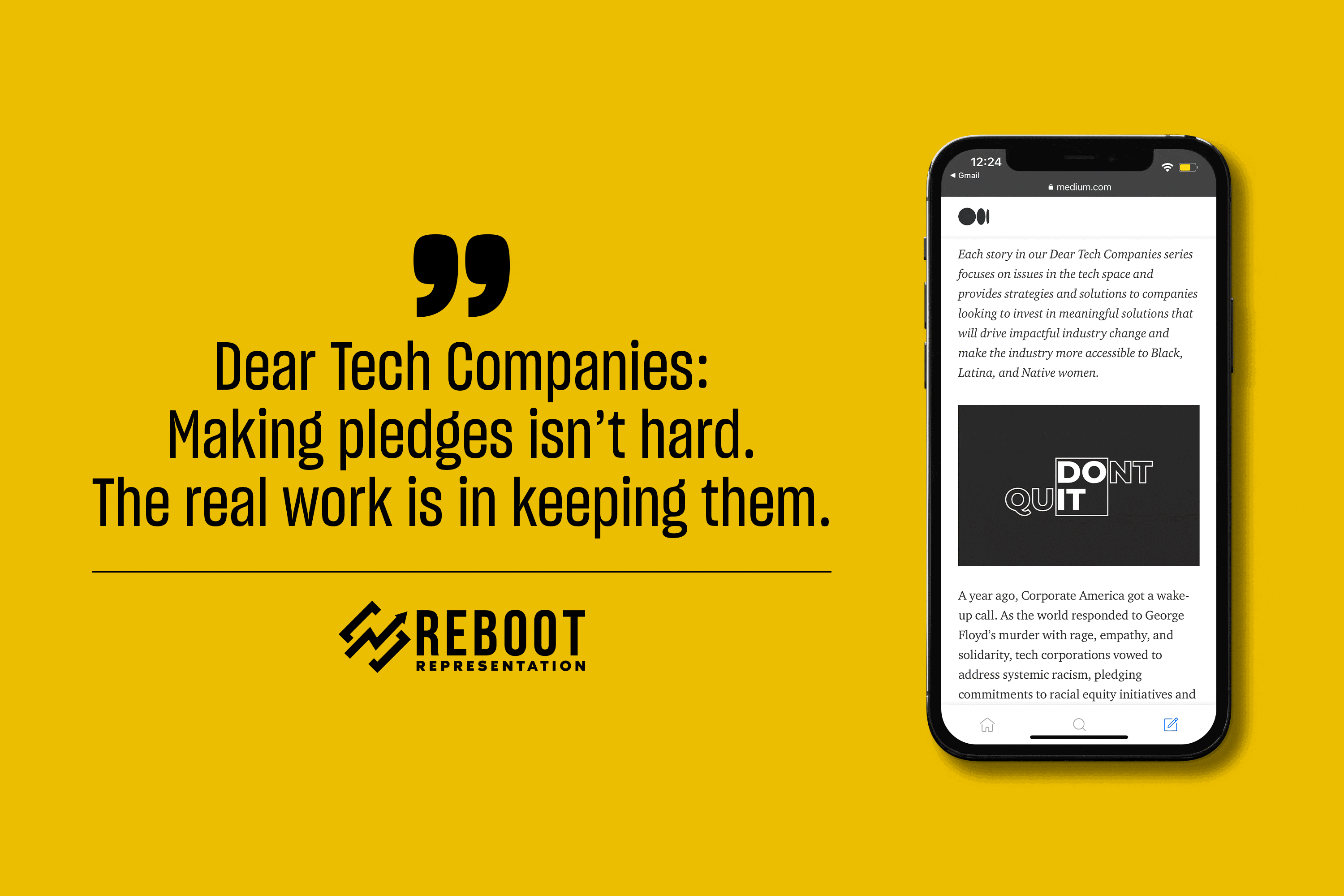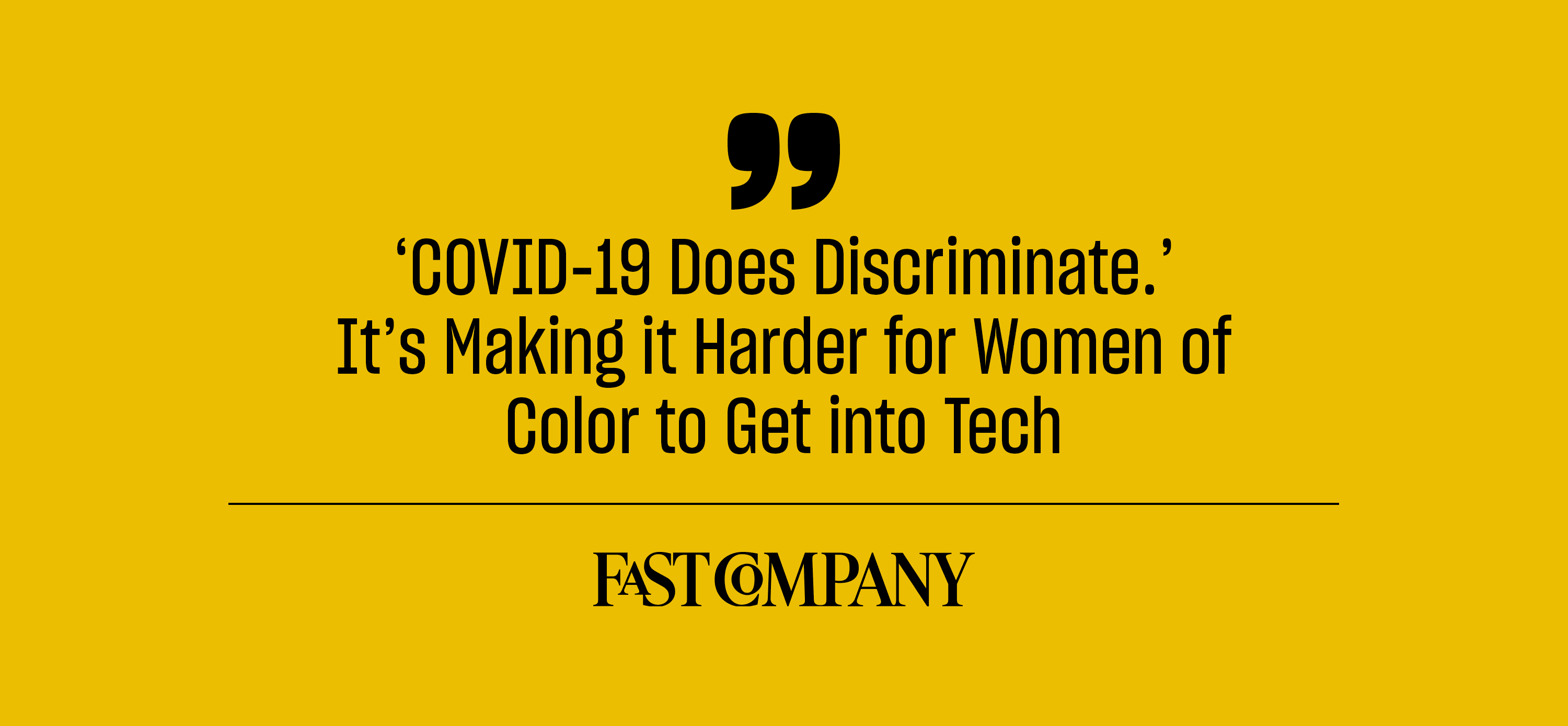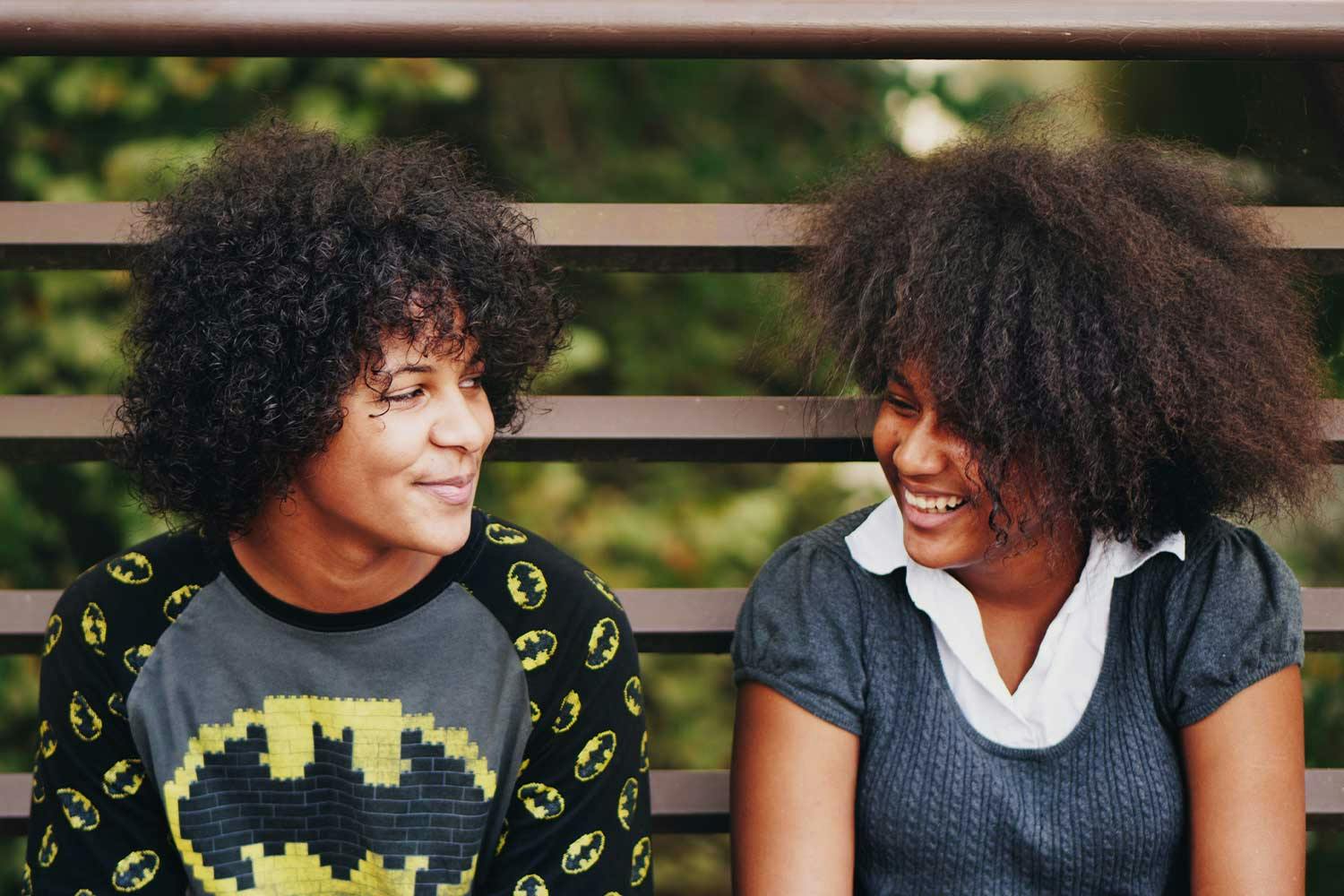 Related Work
Many of our clients focus on improving equity and representation in the technology space, including the Kapor Center's effort to bring computer science education to more California students and Get Cities's campaign to attract more women to work in technology.