Center for Biological Diversity
Despite its record for environmental leadership, California is one of the largest oil-producing states in the nation. What's worse, extracting toxic fossil fuels often occurs in the middle of densely populated Black and Latino communities, just 30 feet away from homes and schools. It's a dangerous and unhealthy practice.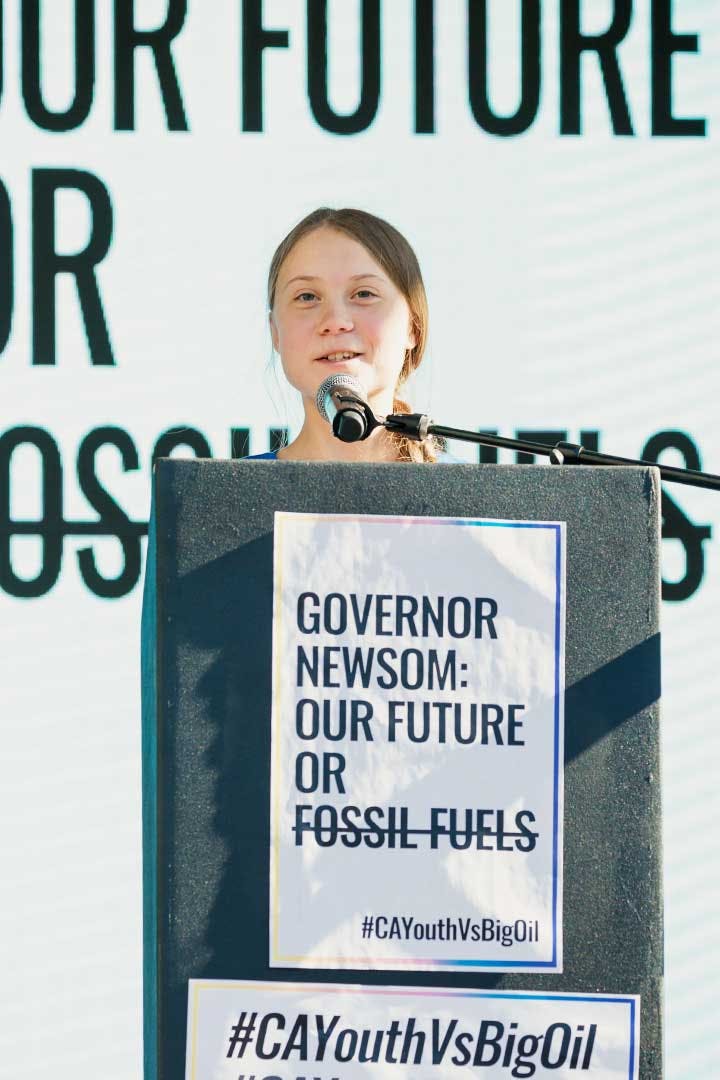 Approach
There's nothing we love more than helping community activists put up a fight. This fight is the story of a group of Angelenos impacted by urban oil drilling who got together to call out the hypocrisy of their elected officials and to show the oil industry the limits of its reach. When a community takes on a giant like the oil industry, the main task is to level the playing field. Together with the Center for Biological Diversity, we supported several community coalitions, including STAND-L.A. and a statewide effort called Last Chance Alliance, to do just that. Using just about every tool in the toolbox, from marches and demonstrations to engaging celebrities (including climate activist Greta Thunberg) to crashing city council hearings to executing toxic tours led by community members and targeting digital ads at elected officials, we collectively made oil drilling into an issue the Governor and Los Angeles's political and civic leaders couldn't ignore. Fitting for Hollywood, this campaign's story has a good ending. In October 2021, Governor Newsom announced regulations to prohibit new wells or facilities within 3,200 feet of sensitive locations (homes, schools, hospitals, etc.). He also required additional pollution controls for existing wells and facilities. And in January 2022 in a historic decision, Los Angeles city council unanimously voted to ban drilling within the city and evaluate how to shut down operating wells across the city.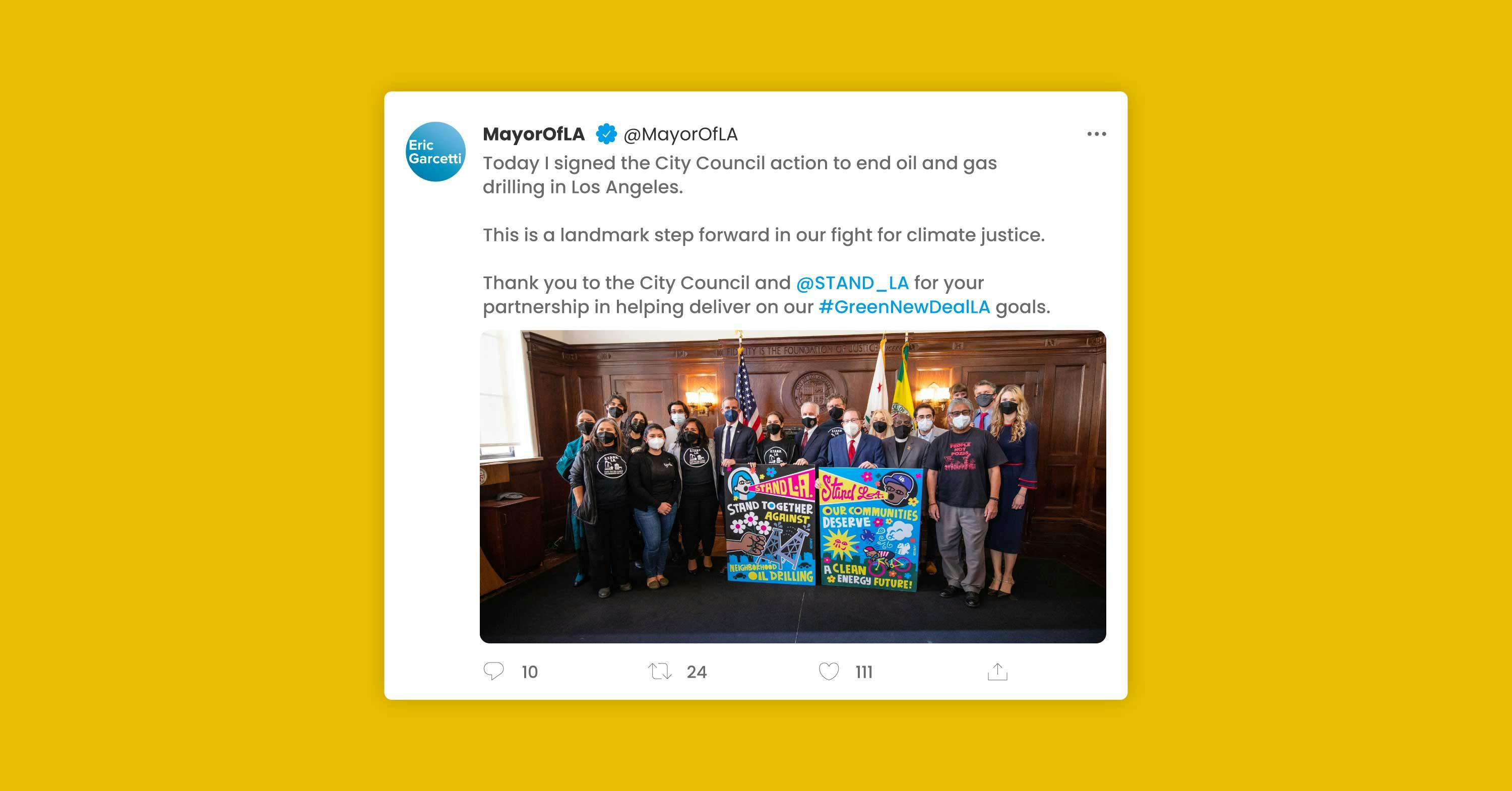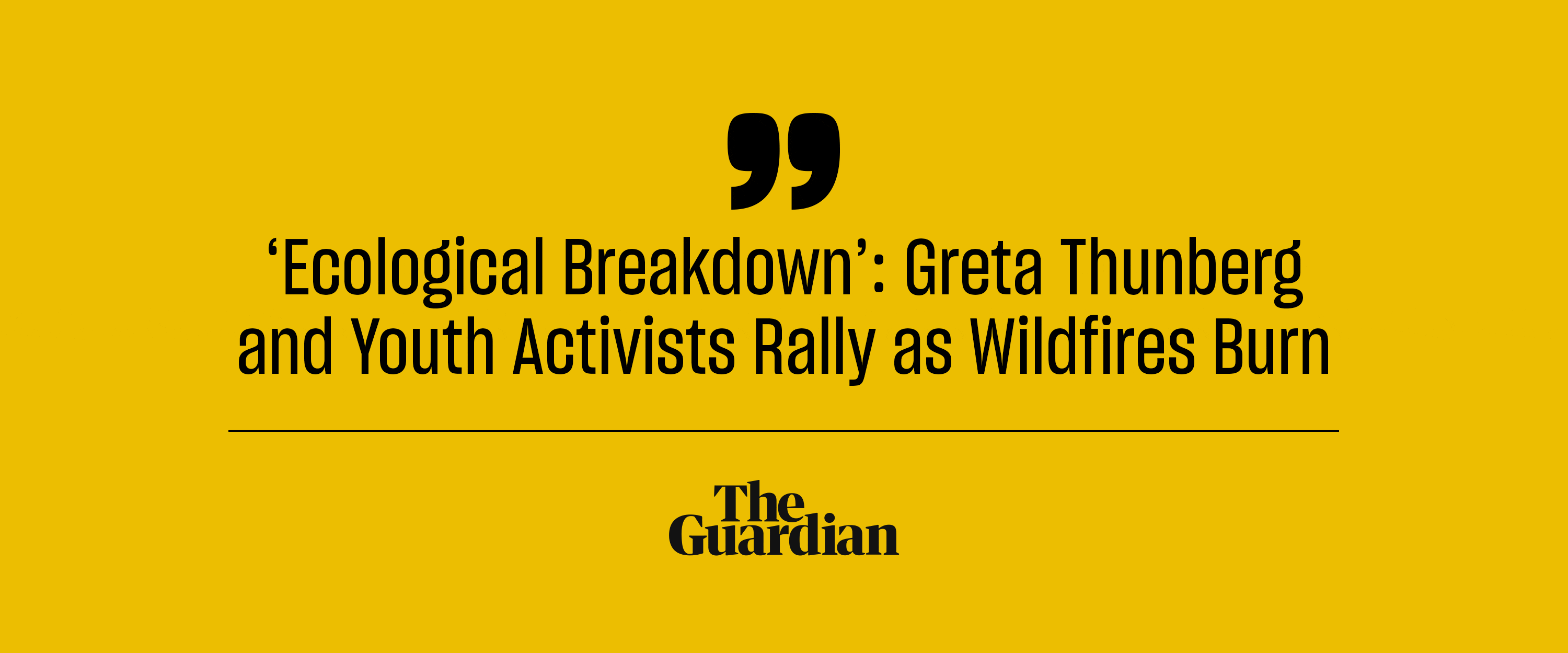 RALLY has worked arm-in-arm with many other local activists on a range of issues, including Community Coalition, Destination Crenshaw, River LA, and Tipping Point Community, among others.