United Healthcare Workers (SEIU)
Doing right by our people
Covid-19 reminded all of us just how essential healthcare workers are – and how difficult their work can be. Despite this truth, treating healthcare workers fairly and equitably is not always the norm, and contract negotiations between these essential workers and their employers are often tense and detached from the enormous impact those workers make every day.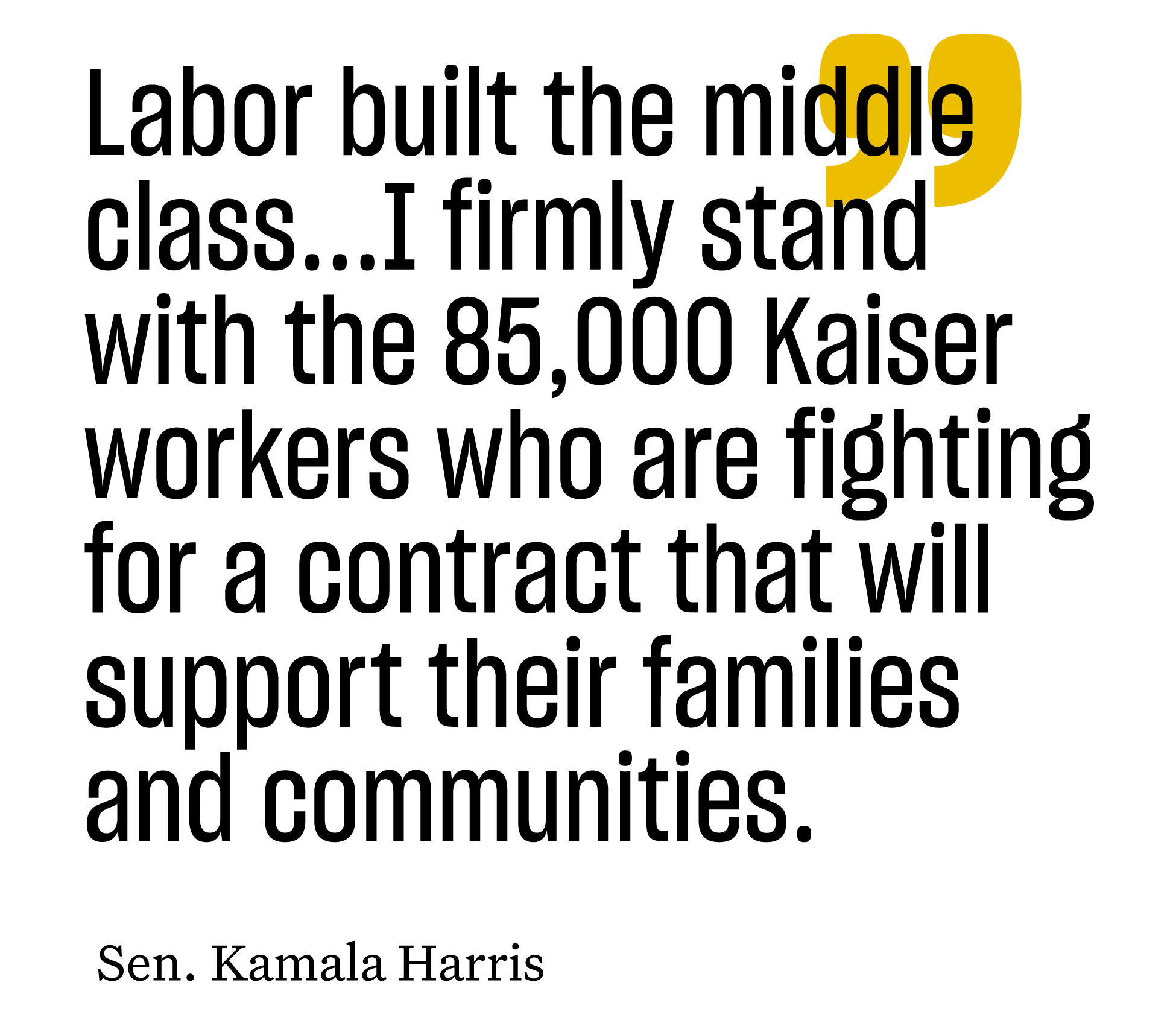 Approach
In 2019, on the brink of the largest domestic strike in over two decades, the Service Employees International Union-United Healthcare Workers (SEIU-UHW) turned to RALLY to shape the narrative around contract negotiations with Kaiser Permanente. To achieve the desired outcome of the organization's 85,000 employees, we leaned on our ability to apply pressure to a target audience, delivering a human and values focused message in a variety of ways. Our strategy was simple — frame the negotiations in a way that held Kaiser accountable to its own brand promise and core value, "thrive," a promise dependent on the organization's employees and their ability to deliver quality patient care. By telling personal stories across multiple mediums — including digital, television, radio, print, mail, mobile, and out-of-home — the voices of these essential workers were heard and a new contract was signed without a painful strike.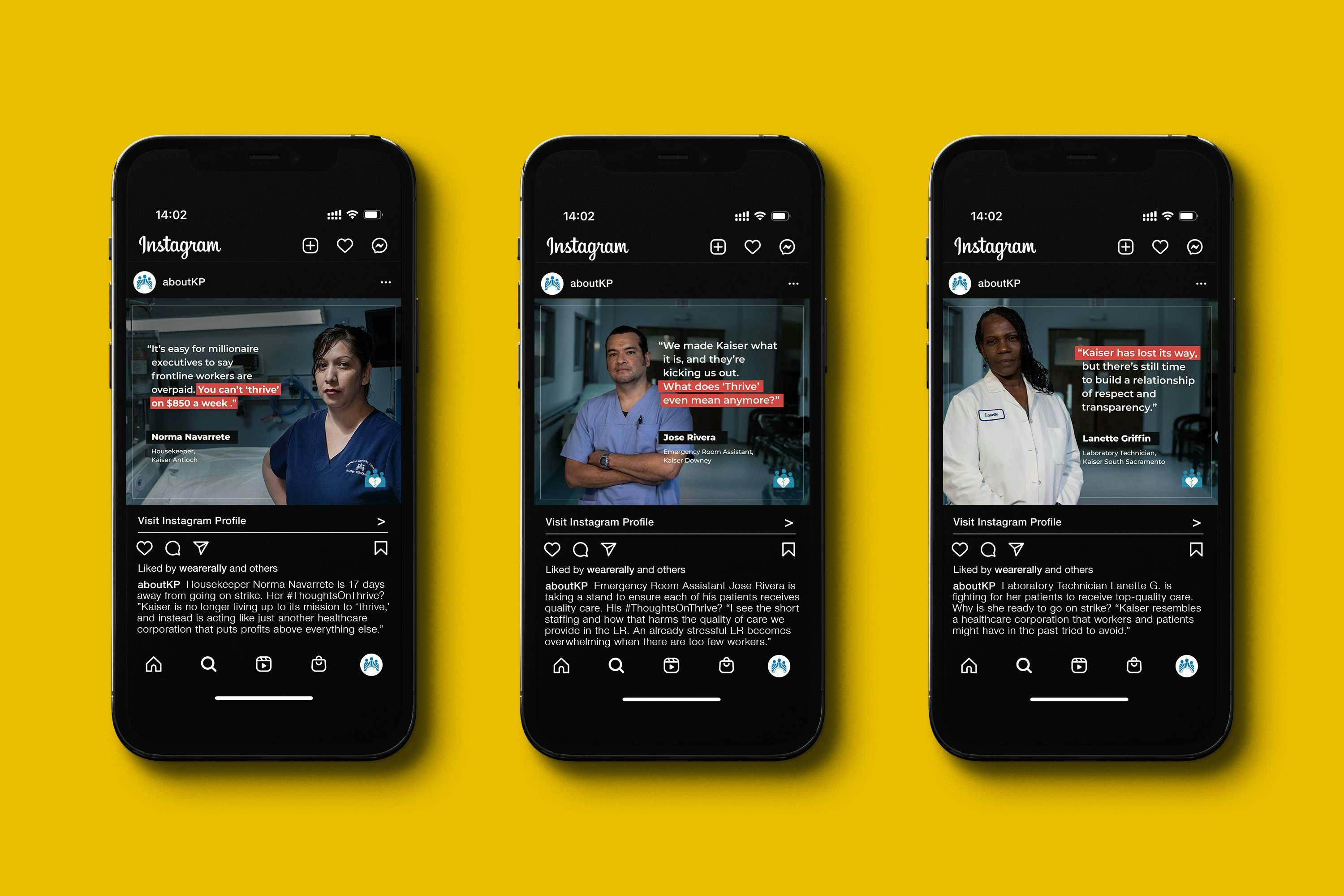 RALLY has worked with several labor organizations and on a mix of labor related issues, from promoting pay equity to fighting workplace harassment to advocating for workplace safety measures. We are especially proud of our engagements supporting nurses, custodial and hotel workers, and women facing significant on-the-job challenges.